About Optimal Health & Wellness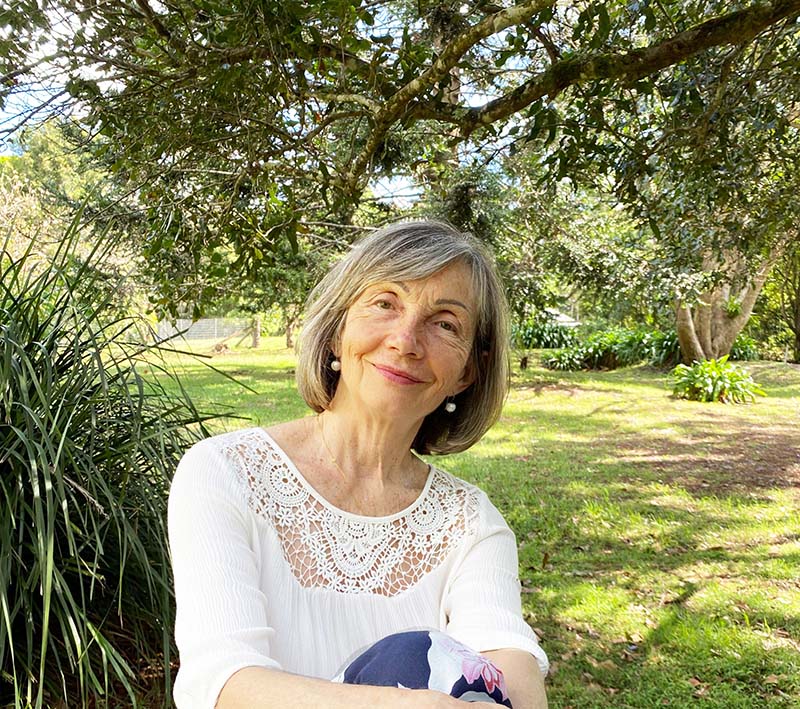 Anna Morningstar
I live in the beautiful town of Maleny on the Sunshine Coast, Queensland.  I'm a homeopath and kinesiologist with an Australia wide practice. I specialize in depression, burnout, thyroid issues, fertility support, homeopathic detoxification, children's ailments, and vaccine damaged children, as well as acute situations such as trauma, Epstein Barr virus and colds and flu to name a few.
I am also a mum who raised my now adult children depending on homeopathy over the past forty years. I lived many years of my life with thyroid problems and food intolerances until I was cured with homeopathy, kinesiology, and nutrition, so I understand pain, anxiety, stress, and suffering.  I believe that nothing has come close to the safe and effective results that I, my family and my clients have achieved with homeopathy.
My approach is based on personalized medicine with the understanding that every person is unique (click HERE to find out how I can work with you at our Wellness Clinic here on the Sunshine Coast).
Accreditations
Anna holds a Diploma of Applied Science (Homeopathy), is a member of the Australian Traditional Medicine Society. She teaches Homeopathic First Aid workshops and Homeopathy workshops for Kinesiologists.
Peter Morningstar
I have been working with Kinesiology since 1994 in all areas of life relevant to the health and wellbeing of my clients and at our Wellness Clinic here in Maleny.
I teach Touch for Health and other Kinesiology workshops where I aim to empower people to help themselves, their clients, family and friends.
Accreditations
I am a Fellow Member of the Australian Kinesiology Association, a Registered Touch for Health Instructor and author and instructor of the Foot Joint Workshop. I am also the developer of Matrix Gem and Flower Essences.
I went to Optimal Health to improve my mental and emotional state.  Since going there, Peter and Anna Morningstar have significantly changed my life and improved my health and wellbeing. Due to severe anxiety, I struggled to function normally in my everyday life however through their care, understanding and knowledge, they identified and balanced the body's stress which led to positive outcomes and quality of life.  My family and I have always experienced great results with Anna and Peter at their Wellness Clinic and I highly recommend their service to help the body function at its optimal.
– Sonia

My family and I have been seeing Peter for over 6 years. He has changed our lives. We've learnt so much about how well our bodies work when we give them the right nourishment and support, especially when honouring the mind body connection. He is able to find and address the cause of problems phycological and physical and support healing in a natural and non-intrusive way and he has been so helpful when big lifestyle changes are needed. We no longer rely on allopathic medicine for overall health. Peter is always there for us when something comes up and I honestly don't know what we would do without him!
– Kristy
My entire family has worked with Anna for quite a few years. Anna is an intuitive and knowledgeable practitioner and I cannot recommend her enough. My husband, 2 daughters and I have benefited greatly from her experience, remedies and skills. Anna not only has deep compassion but also arms you with knowledge to be able to help yourself at home with remedies in first aid and other acute situations. Anna has helped us with many long-term health issues, our children's health and behaviour and this has been on both a psychological and physical level. Anna's unique approach to homeopathy is holistic, deep working and extremely nourishing. I highly recommend Anna and her services.
– RH, Sunshine Coast, Queensland

Peter has an amazing ability to mix his knowledge and intuition in a way that allows him to be a very unique practitioner. He has treated both my adolescent children and myself over the last five years for many different issues with outstanding results.
– Amy

Anna Morningstar has been treating myself and my three daughters for the past three years. We feel so much gratitude that we've discovered Anna who has treated us all through some difficult physical and challenging mental ailments. She's now my first port of call when needing wellbeing alignment for myself or my daughters. I urge you to book a treatment with her.
– Kate, Brisbane, Queensland

I love seeing Peter! I always walk out of my session with a sense of balance and calm.  Peter has a special way of tapping into my body and mind's inate healing centre.  Over many years I have had amazing emotional and health breakthroughs with Peter's guidance, warmth and charm.
– Melina, Sunshine Coast, Qld, Australia

Anna has a breadth of knowledge and skills that I would travel much further than Brisbane to Maleny to see them at their Wellness Clinic! I am a sensitive person to any type of treatment – medical or alternative.  I love being confident that with a mix of kinesiology and homeopathy that the session will not only be working on the cause of the issue but that anything I am prescribed is in the right doses for me at that time.
– Cass, Brisbane, Qld, Australia
During the 17 years I lived in Sydney, I regularly saw practitioners who worked with the combination of Homeopathy and Kinesiology. I found this integration very beneficial on many levels. In 2002 I moved to Brisbane and started my search to find a practitioner who worked in the way I was used to in Sydney. Not an easy task. In 2003 I found Anna Morningstar at Optimal Health & Wellness. I have been seeing her regularly ever since and highly recommend her. Anna is a very skilled and experienced practitioner and her sessions are both educational as well as healing. I feel very blessed to have found Anna
– Karyn, Brisbane, Qld, Australia